Australia Post's "Megapodes of Australia" special release
Australia Post has just released (7 June 2022) a limited edition of stamps dedicated to the Australian megapodes.
The Australian Brush-turkey (Alectura lathami), the Orange-footed Scrubfowl (Megapodius reinwardt), and, of course, the Malleefowl (Leipoa occellata) are remarkable birds that use their powerful legs ("Megapodes" literally means "large foot") to build large mounds by scraping together soil, sand and vegetation debris.
Stamps and cards can be purchased online at australiapostcollectables.com.au until the 31 December 2022. The design was curated by Janet Boschen (Boschen Design).
Yongergnow Centre has secured a fair amount of stamps and cards, including some "First Day" issues.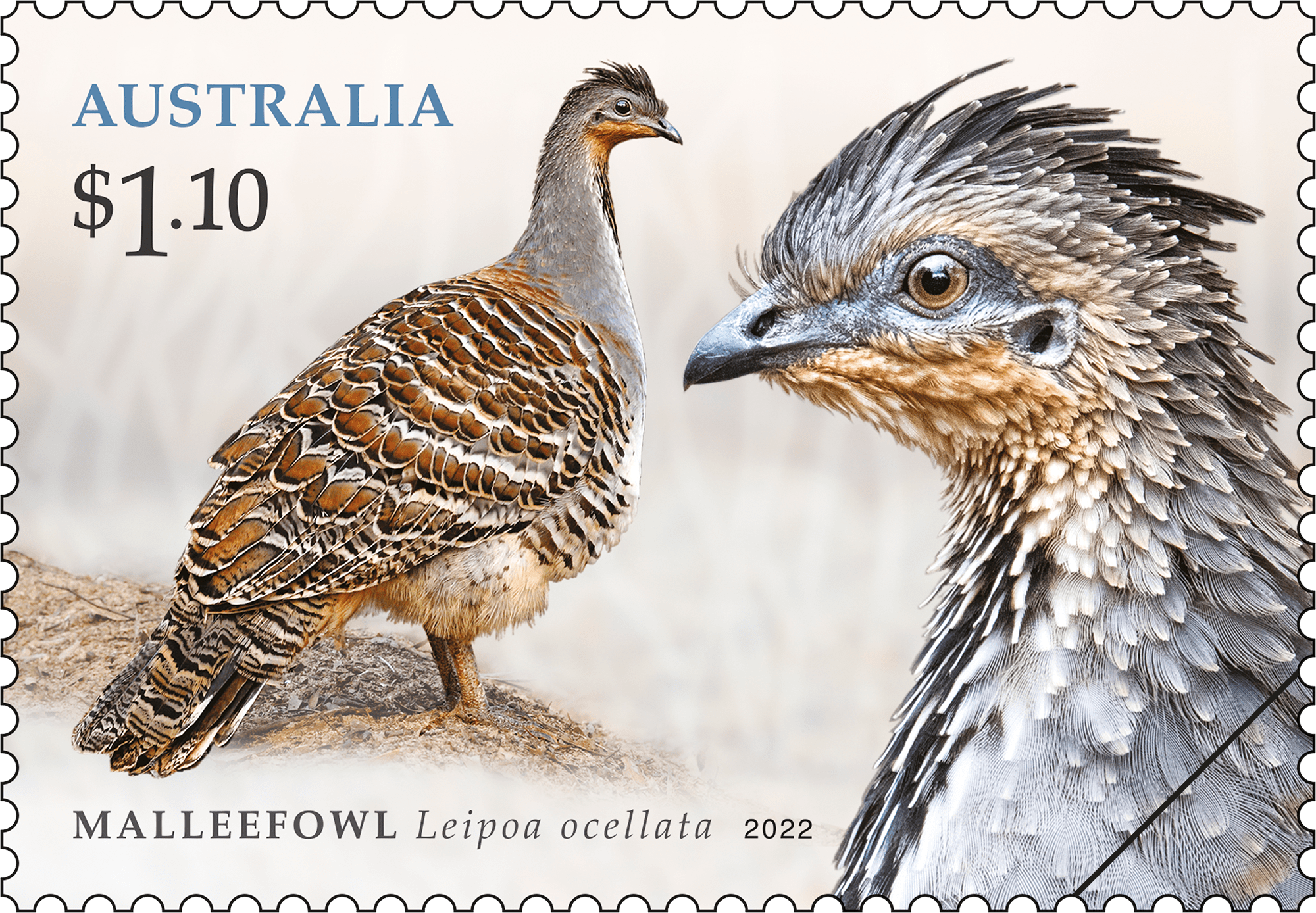 PRE-HARVEST PINK RIBBON BREAST-FAST
Past News